Updated November 30th, 2017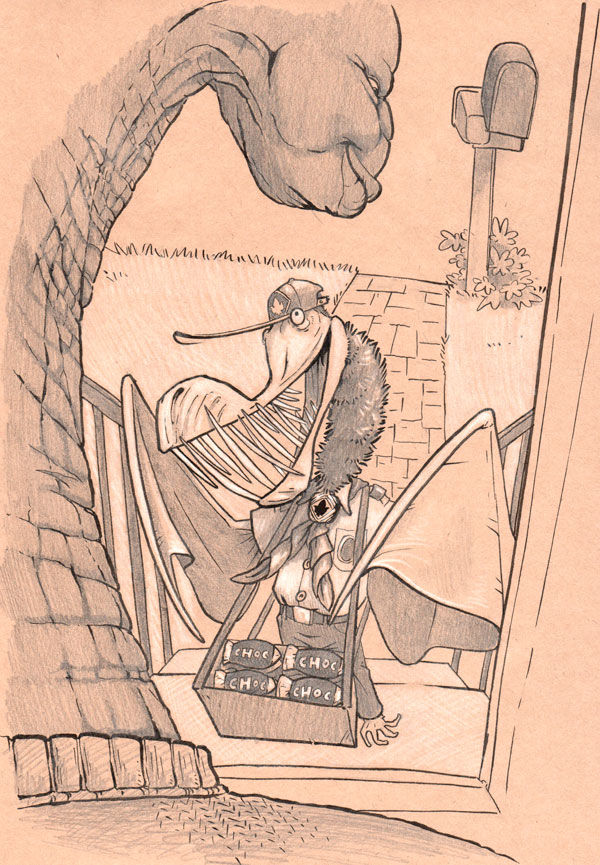 There was a great article about pterosaurs in the November issue of National Geographic. One photograph of a beautifully preserved skull was especially striking. Almost immediately I knew that I wanted to draw this bizarrely proportioned, too toothily grinning face as a boy scout. I think it's because such an endearing, charming smile would help sell an absolutely massive amount of fund-raiser chocolate.
To browse older selections, please choose from the list on the left.